Discover the Simple Step-by-Step Program That Will Finally Help You Fix Your Clients Muscle Imbalances Once And For All!
52% Off Bodyweight Corrective Exercises 2.0 Release Ends in:
Dear Frustrated Personal Trainer & Exercise Enthusiast,
If you are interested in helping your clients and yourself move better and fix muscle imbalances in a fast, simple, safe, and effective program that most other health & fitness professionals don't know about, and usually do wrong, then read this important letter.
Introducing Bodyweight Corrective Exercises 2.0 from Rick Kaselj & Scott Rawcliffe:
My name is Rick Kaselj. I am an exercise and injuries expert and international presenter for effective exercises for injuries. I have written numerous articles that have appeared in newspapers and fitness magazines, have written leading exercise injury manuals, and have given over 315 presentations to more than 6,000 health and fitness professionals across Canada and the USA.
I've teamed up with Scott Rawcliffe, an international fitness presenter who teaches personal trainers around the world. We've developed the Bodyweight Corrective Exercises program to help you solve the problem of needing expensive equipment to help fix your clients muscle imbalances.
Scott Rawcliffe is the owner/operator of Revera Health & Fitness in Queensland, Australia. With more than 10 years experience in the fitness industry, Scott is a big believer in trainers "running their own race" and doing what they are truly passionate about. A lateral thinker, he is passionate about trainer education and helping dispel many of the common myths in our industry. Scott holds a bachelor's degree in physical education from Wilfrid Laurier University in Waterloo, Ontario.
Bodyweight Corrective Exercises 2.0 is the result of our combined 11 years of University study (including a Master's Degree in Exercise Science), 30 years of hands-on experience, constant searching for the best exercise and corrective techniques, and teaching of these techniques to thousands of other fitness & health professionals across the globe.  And this doesn't include the thousands of personal training sessions with clients just like yours, and the careful scrutiny of hundreds of medical research papers.
How this Whole Thing Came to Be……
I was at a fitness conference in 2013 in San Diego. I was looking over the conference schedule and I saw there was a session on bodyweight exercises. I didn't think much about it. I thought it would be a session where the presenter talked about squats and push ups for 90 minutes.
The presenter was Scott Rawcliffe. As Scott got talking, I could hear that this was going to be a different kind of session. As Scott began to talk about bodyweight exercises and demonstrate bodyweight exercises, I could see what he did was very different from what most people and health & fitness professionals do.
After his session, I started chatting with Scott about his session and his philosophy when it comes to bodyweight exercise and how he applies it to his clients.
We continued to communicate after the conference and then I asked if he would not mind to share what he does with other trainers, coaches and exercise enthusiasts.
He said, "yes" and that led to Bodyweight Corrective Exercises 2.0.
Discover a Wide Variety of Bodyweight Corrective Exercises to Improve Your Clients' Strength & Flexibility
Help your clients overcome struggling points in their workouts by learning assessments, a wide variety of bodyweight corrective exercises, as well as when and where to place the exercises in your program.
In Bodyweight Corrective Exercises, health professional Scott Rawcliffe details bodyweight corrective exercises including those for beginners, advanced and intermediate clients.
Learn assessments and screens to pinpoint issues specific to your client, and in turn, help them improve muscle strength, movement and flexibility. Use this presentation to expand your program, and offer more for your clients.
The assessments, screens, and exercises are provided with step-by-step instructions, including 44 exercise demonstrations, so you can walk away from the presentation with confidence to help your clients and improve their program.
How Bodyweight Corrective Exercises program will help you:
You finally be able to improve your movement around stiff joints so you can feel less stiff
You will be able to have your clients moving pain free
You will be able to balance your client's bodies throughout bodyweight movements, so they can start training more often and really enjoy every session with you
Fix things before they become a full blown injury so you can keep doing what you love doing
You can finally fix their imbalances without having to wait for the cable machine, squat rack or any other in demand piece of equipment
You will get positive word-of-mouth recommendations from your clients as this program is not like any other common resource out there.
Questions & Answers
Question: Do you need resistance bands, cable columns, and dumbbells to do Corrective Exercises. Is this true?
Understanding the way the body works and moves is what you need to be able to understand in order to give your clients the right corrective exercises.
You don't need fancy equipment, and we've provided you with exercises for every common muscle imbalance that your clients may have.
Question: Is this program like one of those resources that are filled with fluffy exercises which most clients hate doing?
Most clients who come to see personal trainers don't need to start with light therabands, so you aren't going to see any of that limited range of motion fluff.
We've provided you with 44 different exercises that will help your clients' shoulders, knees, backs, necks, hips, as well as their posture.
It is important to help improve someone's movement because movement is the key.
We don't want to give you few exercises that will only give your clients a temporary fix. We want you to be able to help your clients see long term change.
Long term pain relief and lasting changes are the benefits you can give to your clients with Bodyweight Corrective Exercises 2.0.
Let me summarize what areas we will cover for you in the Bodyweight Corrective Exercise 2.0 program:
What to do about shoulder & rotator cuff issues
Identifying and fixing upper back & postural issues
The importance of single arm strength and how to improve it
What to do about muscle imbalances which cause shoulder issues with pressing movements
How to fix forward head posture & preventing Dowangers Hump
Best exercises to fire up the glutes
Keys to dealing with vastus medialis weakness
Valgus Collapse at the Knees
Innovative ways to train the glutes without equipment (which is often very hard)
Increasing hip stability
New & innovative core stability exercises
Question: Will this just be a bunch of exercises that I have to figure out what to use them for?  Should I use all of the exercises?
Absolutely not!
Most fitness and health professionals take a shotgun approach to exercises for injuries. They keep giving you more and more exercises, hoping they will help.
You will get a video with in-depth explanations of every exercise, as well as a lecture on how to best implement them with your clients.
We've even broken down the exercises into different groups to when you would use them.
There is no sense in just giving you a bunch of information without showing you exactly how and when to use them.  The fitness field doesn't need more information, it needs more specific and applicable information and that's exactly what you will get in Bodyweight Corrective Exercises 2.0.
In the beginning you may not use all the exercises, but over your career you use all of these exercises at some point in time.  And most of them are applicable to most fitness levels!
Question: Will I be able to just do a quick Google search and find most of these exercises?
Not at all!
These aren't your run of the mill exercises that you see most people in the gym doing.  It's safe to say that at least 25-50% of the exercises in Bodyweight Corrective Exercises 2.0 are the ones you've never seen before.
Again, we've studied human movement and injuries for well over a decade each, and since we both teach other fitness professionals we know what's being taught.
We have gone the extra mile to make sure that we over deliver on this product and make sure that it's just not another program you buy and don't use.
Here are the Benefits of The Bodyweight Corrective Exercises Program:
Dramatically improve your clients posture and have them standing straight in 3 minutes (page 24)
Shows you the correct way to do the Bodyweight Corrective Exercises that most personal trainers do wrong
The Top 2 Exercises to prevent knee pain and strengthen your clients VMO (pages 29 & 30)
You will discover the exercises "TO DO" and "NOT DO" to common bodyweight exercises
You will dramatically Increase your Exercise Toolbox
The exact 3 No Equipment Needed Exercises to fix Rotator Cuff Weakness once and for all (pages 21-23)
Gives you clear and detailed explanations about when to use these corrective exercises with your clients
Provides essential components of an exercise program to overcome your imbalances in your clients without any equipment needed.
Learn the Most Advanced Back Exercise that 99% of Trainers Don't Know so you can stand out from the pack (page 19)
Includes videos that you can watch to make sure you know the proper form for every exercise
Reveals Advanced Posterior Chain Exercises to train the glutes and hamstrings better than most machines do
3 Tweaks to Make Planks 5X More Effective than normal planks (pages 49, 52, 54, 55)
More Questions & Answers
Question: What is covered in the Bodyweight Corrective Exercises Presentation Video?
The Bodyweight Correctives Video Guide is the foundation of the program. Scott goes into detail about what you need to know to better understand when to use the exercises, your options when it comes to your Bodyweight Corrective Exercises, what to do and not do for a Bodyweight Corrective Exercise, and some simple, yet extremely important assessments to perform on your clients.
The presentation is just like you are with me in a workshop and I am explaining everything you need to know about the Bodyweight Corrective Exercises 2.0 program.
The Bodyweight Corrective Exercises Video Presentation is a recorded video presentation that you can download to your computer, burn to a DVD, watch on your phone or view right off the internet which takes you step-by-step through the program. You can download the video at work or at home and view it when it is convenient for you, even in the middle of the night.
Question: How does the Bodyweight Corrective Exercises Video Presentation work?
After getting Bodyweight Corrective Exercises, you will be given details on how to access the video guide and full program. You can then view and download the video guide. The instructions to view and download the video guide are easy to follow and quick to do. If you have any problems, contact me and I will help you out.
Question: Do I have to watch the Video Presentation all at one time?
No, you can watch the video presentations whenever you would like (even at 3 am), at your own pace and revisit any aspects of the video presentation when you like.
Question: Can I burn the Video Presentation onto a DVD?
Yes, you can!
You can download the video presentations to your computer and then burn the video presentations to a blank DVD.
This allows you to watch the video presentation on a DVD player at home, on your laptop, or on a different computer that has a DVD drive.
Question: Can I watch it on my phone or tablet?
Absolutely!
The video guide is in a M4V format that you can view on your phone or tablet.
Question: Why do so many people prefer to learn through a Video Presentation?
Benefits of Learning Through the Bodyweight Correctives Video Presentation:
You can watch the video at your own pace and go back to key points at your convenience
You don't have to take time off work and lose money in order to attend a course on Corrective Exercises
You can watch the video when it is convenient and best for you
You can download the video presentation to your tablet, laptop, smartphone, iPhone, iPad and watch it whenever you have a moment
You can learn the truth about using Bodyweight Corrective Exercises to improve muscle imbalances with your clients from the convenience of your home
You can view the video presentation on a PC or Mac
You'll have an affordable way of learning new, detailed and research-backed, solution-focused information on exercise and injuries
No time is wasted driving or flying to courses
Question: I was surfing around the internet and found a bunch of Bodyweight  Corrective Exercises. Will these help?
I have found a lot of stuff on the internet when surfing for Bodyweight Corrective Exercises information.
What you will find on the web are exercises that only the top 3-5% of clients can actually do.  And beyond that, more often than not they never teach proper form or include any kind of regressions.  Anyone can put a video or article on the internet, but wouldn't you rather learn from people who actually train other trainers?
Doing the exercises you find on the internet might likely hurt your clients as they may not be appropriate and might even lead to an injury. As a result, you'll probably lose your clients.
Question: How long does it take to get my DVDs?
The cool thing is, there is no need to wait.
You get the Bodyweight Corrective Exercises 2.0 Program right away.
After your order, you will instantly get access to the video presentation, exercise manual and exercise videos.
Question: What exercises are covered in the video?
In this 63 minute video, you will see exercise demonstrations for:
Upper Body: Shoulder/rotator cuff
Triceps Weakness/Elbow flair
Single arm strength
Upper back weakness
Neck/Postural strength
Lower Body: Quadriceps emphasis
VMO strengthening
Glute emphasis
Hamstring emphasis
Hip stability
Core stability
You can download everything to your computer and get started right away. No waiting for anything in the mail.
What is in Bodyweight Corrective Exercises?
Component #1: Bodyweight Corrective Exercises – Video Presentation
($37 value)

In this video presentation, Scott gives you the background on his bodyweight corrective exercise system Scott covers the when, why and how of using these exercises. This is a 63 minute presentation.

Component #2: Bodyweight Corrective Exercises – Exercise Video Encyclopedia 
($27 value)

In this video, Scott goes through all of the exercises. You can see how he takes someone through the exercises, the cueing and why he does the exercise.

Component #3: Bodyweight Corrective Exercises – Manual
($29 value)

In this manual, Scott Rawcliffe goes through bodyweight exercises that he goes through with his clients in order to help them move better.  These are also the same points he discusses on his major fitness conventions.

Component #4: Expert Coaching Call

After the release of BWCE 2.0, we will set up a time that you can ask Scott Rawcliffe and Rick Kaselj your questions.

This is your chance for them to help you personally. Scott will be there to answer your questions when it comes bodyweight corrective exercises. Rick will be there to answer your rehabilitation questions.

If you can't make it, that's okay. You can send us your questions, and we will answer it and send you a recording of the call.

Scott and Rick can't wait to talk to you and help you reach your health and fitness goals.

Component #5: Earn CECs and CEUs

We got overwhelming feedback that one of the thing that fitness & health professionals would like was the ability to earn continuing education credits or units.

We have got them for Bodyweight Corrective Exercises! (Yahoo!)

When you get Bodyweight Corrective Exercises, you can print off an exam and as you are watching the presentations you can fill in the open book exam. When you are done with the exam, you just email  it to Rick, he will mark it and send you your CECs or CEUS, easy.

At this time you can earn CECs and CEUs for NSCA, BCRPA and BCAK. Most other associations have a basic petition process you can follow.

Component #6: Access To Our Secret Facebook Group

With your purchase of Bodyweight Corrective Exercises, you receive instant access to our secret Facebook community.

Rick Kaselj, Scott Rawcliffe and friends of Exercises for Injuries will be answering questions throughout this program via a secret Facebook group. Please join us on Facebook today. This will be the central place where you can ask questions, talk to others and get advice.

Component #7: Lifetime Updates

Scott and Rick are always adding to the program. Right now this is version 2.0 . All those that got the first version, ended up getting this upgrade for free. When you get Bodyweight Corrective Exercises, you will get all future updates for free.
Regular Price $77
Sales Price $20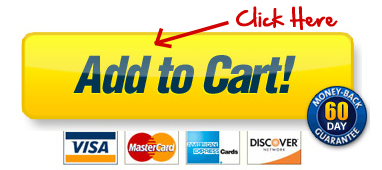 Click here now to order Bodyweight Corrective Exercises 2.0 for $77 $20.
Your Bodyweight Corrective Exercises 2.0 Program:
Summarizing what you will get for $77 $20:
Video Presentation ($37 value)
Exercise Video Encyclopaedia $27 value)
Bodyweight Corrective Exercises Manual ($29 value)
Regular Price $77
Sales Price $20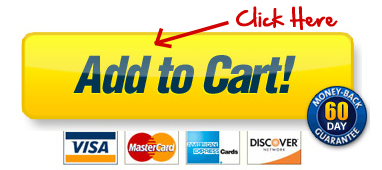 Click here now to order the Bodyweight Corrective Exercises 2.0 Program for $77 $20
If you don't feel an improvement in your Muscle Imbalances in 7 Days, You Get Your Money Back!
If that is not good enough, Try Bodyweight Corrective Exercises 2.0 Program For The Next 60 Days With A No-Risk, 100% Money Back Guarantee!
"Test drive" the Bodyweight Corrective Exercises 2.0 for the next 60 days with absolutely no risk so you can overcome your muscle imbalances and improve your movement. You can feel completely safe because you are protected by my iron clad 100% money back guarantee.
You will not only be satisfied. I guarantee you will be thrilled and amazed with the Bodyweight Corrective Exercises 2.0 program. If not, you can simply email me and ask for a prompt and courteous, no hassles, no questions asked, 100% refund.
In fact, if you're not completely happy for any reason at all, then I insist that you ask for a refund. However, after seeing so many men and women overcome their Bodyweight Corrective Exercises in a quick and effective manner, I am confident that you will be thrilled as well.
Helping you overcome your injuries, pain and muscle imbalances,
Rick Kaselj & Scott Rawcliffe
Authors of Bodyweight Corrective Exercises 2.0
P.S. – There is NO RISK at all when you try the Bodyweight Corrective Exercises 2.0. If you are not thrilled how this program decreases your Bodyweight Corrective Exercises pain, let me know and I will refund your order. Your satisfaction is 100% guaranteed. Rick Kaselj has been trusted by the largest fitness & rehabilitation associations in North America (NSCA, ACE, CanFitPro, BCRPA, BCAK, CKA, NHPC).
P.P.S – If you are sick and tired of not knowing what to do about improving your movement, now you can find out. CLICK HERE to End Your Bodyweight Corrective Exercises Dilemma.
P.P.P.S. – There's only one catch to all of these. You need to act now to get the complete package. I've been told this package is way too cheap now and the price will be going up very soon. Or, if I decide to keep the price the same, a few of the components may be removed at any time and put up for sale separately.
Regular Price $77
Sales Price $20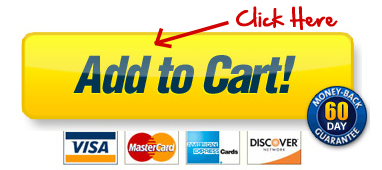 CLICK HERE now to order the Bodyweight Corrective Exercises 2.0 Program for $77 $20.
NOTE: The Bodyweight Corrective Exercises Solved is a downloadable video and e-book. No physical products will be shipped. After you order, you will get INSTANT ACCESS to download the videos and e-book. The e-book format is adobe acrobat PDF, which can be viewed on Mac or PC. The video format is M4V, which can be viewed on Mac or PC. If you have any questions or need help, you can contact us at support (at) ExercisesForInjuries.com.